Description
Bailos S Stroller
Functions:
ONE-HAND FOLD INTO SELF-STANDING POSITION
With one hand the Balios S Lux can be easily folded into a free-standing package, for convenient stowing and storage.
ONE-HAND RECLINE INTO FULL-LIE-FLAT POSITION
The huge seat unit of the Balios S Lux is the last word in luxurious comfort and cosiness, and is fully adjustable into a full lie-flat position for use from birth.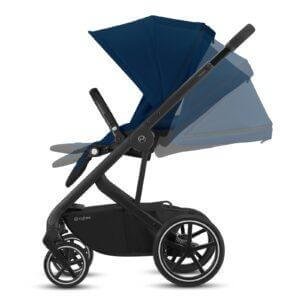 SOFT ALL-WHEEL SUSPENSION
Travel in exceptional comfort over a variety of surfaces with super-soft suspension—mobility for you and uninterrupted sleep for your child.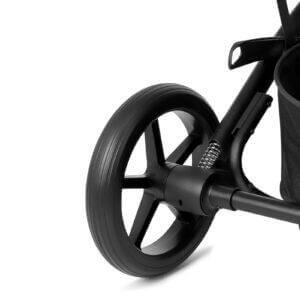 NEVER-FLAT ALL-TERRAIN WHEELS
Go off-road with confidence with all-terrain wheels that won't puncture no matter how harsh the surface they have to handle.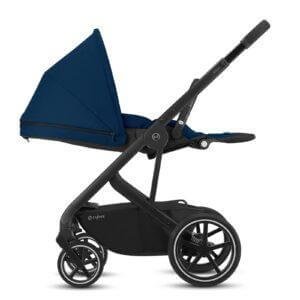 XXL SUN CANOPY WITH MESH INSERT
Shield your child from the elements with an extendable XXL sun canopy made of UPF50 protective fabric, featuring a mesh window for breathability and healthy air circulation on hot days.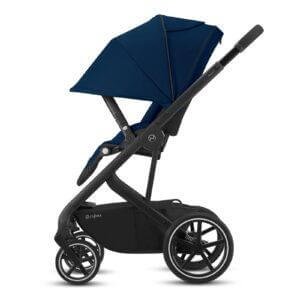 SPACIOUS SHOPPING BASKET
A spacious shopping basket allows you to carry loads of up to 5 kg, making it a practical companion whether you're on a shopping trip or simply need a place to stow your shoulder bag.

ONE-HAND HEIGHT-ADJUSTABLE HANDLE BAR
Allowing the steering level to be tailored to the height of the parent, the handlebar height can be easily adjusted with one hand.
Specifications:
1280 mm
LENGTH
600 mm
WIDTH
380 mm
HEIGHT
11.5 kg
WEIGHT
Maintenance:
Fabric covers machine washable at 30°
Aton Infant Car Seat
Gr 0 , 45 – 87 cm, max. 13 kg
From birth up to approx. 18 months
Practical travel solution
Outside of the car, the Aton infant car seat forms part of the CYBEX travel system, easily connecting to CYBEX, gb and other brand buggies and strollers with the simple use of an adapter, offering parents a new dimension of mobility.
Energy absorbing shell
Ultra lightweight
Integrated foldaway canopy
Space saving travel system
Stiftung Warentest test winner in Group 0 (06/2009) and awarded a Which? 'best buy'
Functions:
Ultra lightweight
The CYBEX infant car seats are impressively lightweight, making carrying and installation child's play. They offer more comfort for parents and more safety for the child. At the same time, the infant carriers live up to the highest expectations in design, comfort, functionality and safety.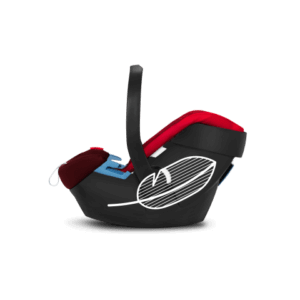 Integrated Foldaway Canopy​
Integrated foldaway sun canopy offers optimal protection for tender and delicate skin. The 2 position canopy of this infant carrier is easy to use and offers optimum protection. The canopy slides under a protective blind when not in use.​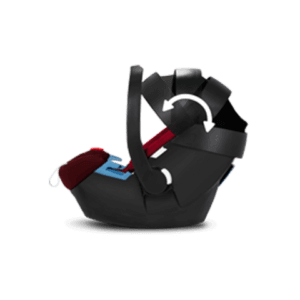 CYBEX Travel System​
The infant car seat can be effortlessly converted into a travel system with CYBEX, GB and other brand buggies and strollers. With the help of an adapter, CYBEX infant car seats can be effortlessly converted into a practical travel system with strollers and buggies from CYBEX, gb and other selected brands.
Specifications:
630 mm
LENGTH
440 mm
WIDTH
380 mm
HEIGHT
3.5 kg
WEIGHT
Maintenance:
Fabric covers machine washable at 30°
Manual:
aton_sg1_de_uk_it_fr_nl_pl_hu_cz_sk-5b44bbe13817d
Carry Cot S
WEIGHT: 9 kg
AGE: From birth up to 6 months
The canopy with extra sun visor offers sun and wind protection with UPF50 for your little one. The carry handle of the Cot S is placed along the sun canopy for easy carrying and attaching to a stroller base. Equipped with a memory foam mattress that supports the correct lying position of the little one, our biggest CYBEX Gold Cot is not only super-spacious (inner dimensions: L77 x W32 x H21 cm) but also offers a comfortable, sheltered place for your infant. The Cot S clicks onto the Balios S and, together with one of the renowned CYBEX and gb infant car seats, it's easy to create a 3-in-1 travel system to take your baby from the car into the city in stylish comfort.
Base M
The Base M is compatible with the Aton M and Sirona M2 i-Size. Due to the individually adjustable ISOFIX connectors as well as the height adjustable load leg, the two car seats gains extra stability and safety on the Base M. The one-click installation offers a safe and simple installation that requires no further fastening. Installation indicators also help to prevent possible misuse.
Functions:
Compatible with the CYBEX Aton M Infant Car Seat and Sirona M2 i-Size Reboarder
Practical and easy to use base
Infant car seat can be easily snapped into the base and used without having to additionally secure it with the car seat belt
Indicator confirms that it has been installed correctly
Base Q-fix is installed in the car with the ISOFIX connectors
Providing additional stability and safety
Height adjustable load leg: Enhanced stability
Specifications:
Dimensions of Lux Seat on frame
650 mm
LENGTH
380 mm
WIDTH
365
HEIGHT
6.45
KG
Manual:
c100_816-1_01c_aton_base2_ug_lg1-5c336a788d495-5c8b91764a6b1